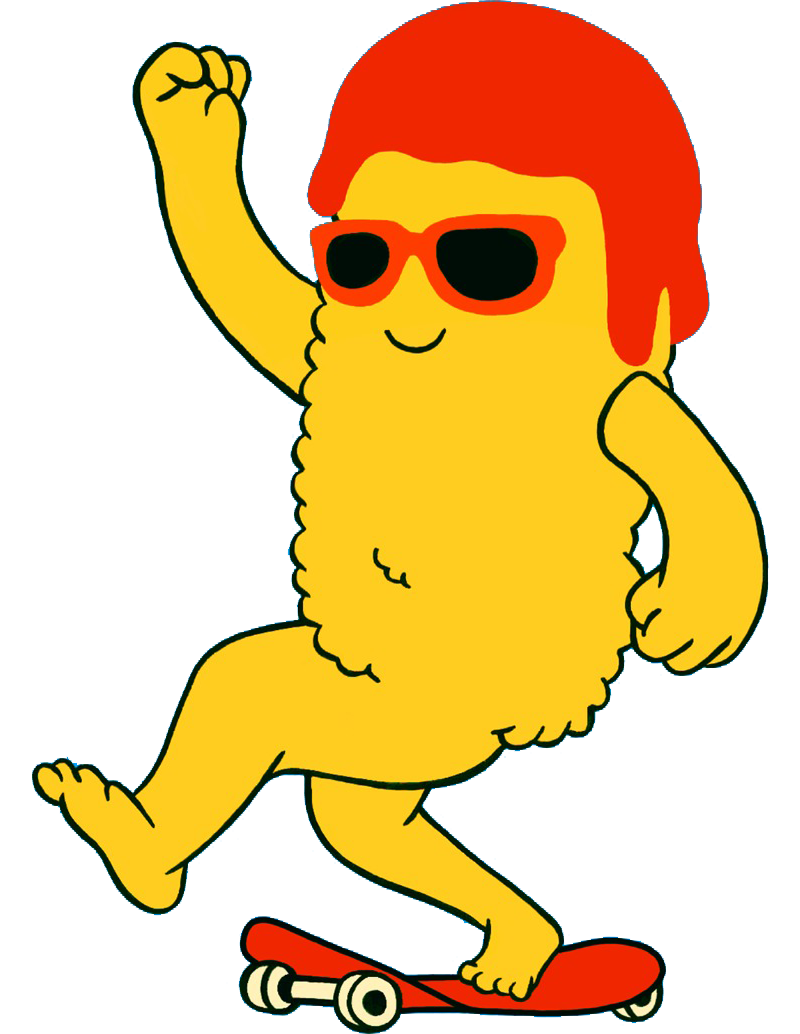 SUPERVEGA: Feeding the world with better plant proteins
SUPERVEGA is a plant-based food and beverage company using proprietary protein forming processes to create the best superfoods for the modern lifestyle.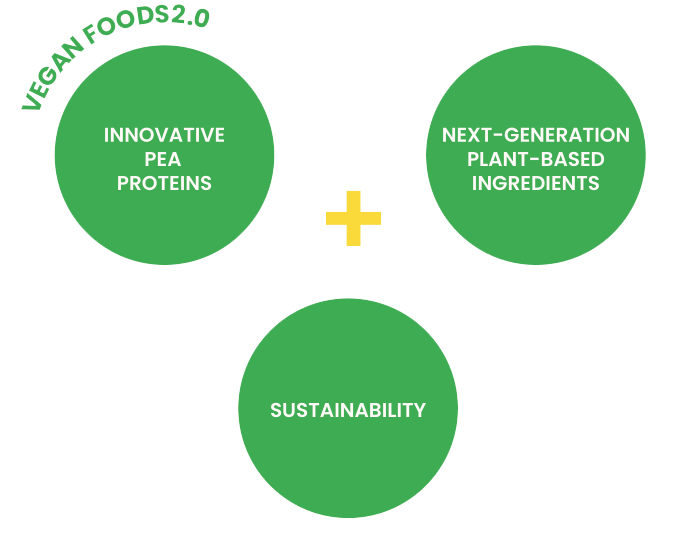 BETTER NUTRITION vs. OTHER VEGAN PROTEINS
How are we disrupting the status quo meat and vegan industry? By providing a better tasting, more nutritious, more sustainable, restaurant-quality protein.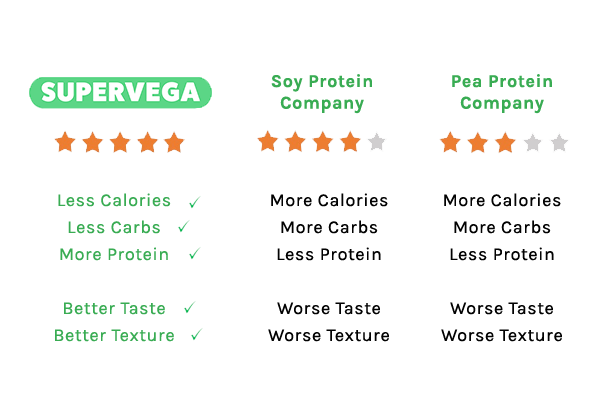 COMMITMENT TO SUSTAINABILITY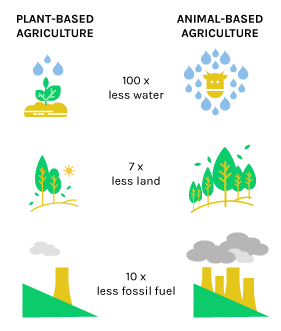 LESS WATER
Producing 1kg of plant protein takes 100 times less water than 1kh of animal protein

LESS LAND
A plant-based diet requires 7 times less land to produce than an animal-based diet
LESS FOSSIL FUELS
One calorie of plant protein requires 10 times less the fossil fuel input compared to one calorie of animal protein
EXPERIENCE BETTER TASTE, MORE NUTRITIOUS
PLANT-BASED PROTEIN OVER LEADING MARKET COMPETITORS
SUPERIOR TASTE & AROMA
The fermentation process cleans up the taste and aroma of the proteins, allowing the final product to be more neutral in flavor and aroma.
COMPLETE PROTEIN
Non-soy plant based protein with a perfect 100%/1.0 PDCAAS, a scoring system that shows how close a protein mimics meat.
SUPERIOR NUTRITION
SUPERVEGA's fermented content has ≥77% protein on a dry weight basis. It's also low in calories, fats, and carbohydrates.
FREE FROM
SUPERVEGA's protein is dairy-free and nut-free and does not contain any of the other top eight allergens that represent the majority of all food related allergies.
SUSTAINABILITY
Utilizing vertical farming techniques and implementing advanced sustainable practices ensures that the fermented protein is made with a minimal impact on our natural resources.
IMPROVED SOLUBILITY
The fermentation process increases the solubility of the protein to much higher higher levels than other plant proteins like traditional pea and rice options.
WATER HOLDING
The fermented protein can hold 1.9x its weight in water, helping to create juicier, better tasting products.
OIL HOLDING
SUPERVEGA's protein can hold 2x its weight in oil which is especially advantageous in meat analog applications which need to bond fat and water together.
FOOD CONSUMPTION BEHAVIORS ARE CHANGING
Meat-free protein products are no longer restricted to the relatively small group of consumers who identify as vegetarian or vegan.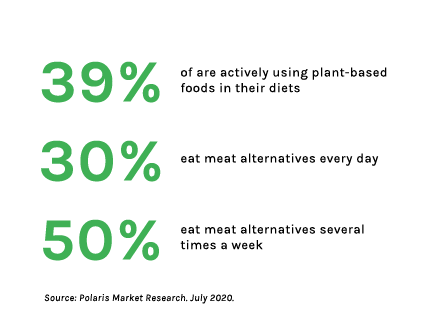 Plant-based Meat Market Size (USD bn)